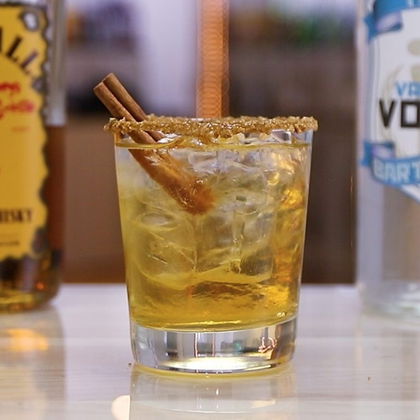 12 Awesome Drink Recipes for a Not-So-Scary Weekend
Make something to hold you down in this period of transition – not too cold, not too hot, not too scary, not too bland… Here's your pre-Halloween spread…
#12 Halloween Hot Chocolate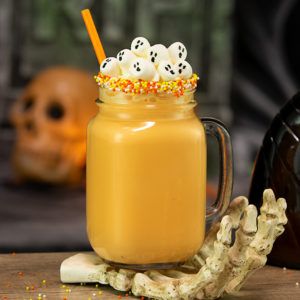 The most festive Halloween drink recipe we could find. Here's what happens when you cram your entire fall experience into a mason jar. View Recipe
#11 Thanksgiving Punch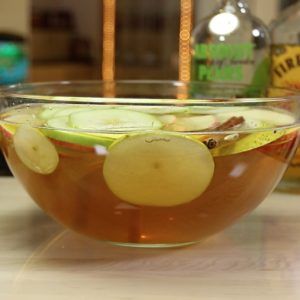 Maybe you want to skip past the ghouls and goblins and go straight to hugging your family. Lots of apple and cinnamon here… View Recipe
#10 Zombie Shirley Temple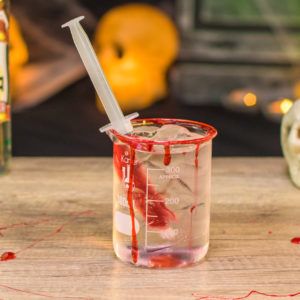 Your classic Shirley Temple, except it's bleeding. Is it dead? No…it's alive…it's alive…IT'S ALIIIIVE! Quick, drink it down! View Recipe
#9 Ghoulish Shooters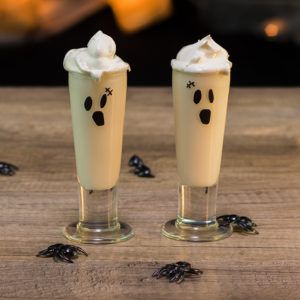 This is the part of the movie where you find out the villain is nothing but a sweet, misunderstood White Chocolate Liqueur... View Recipe
#8 Apple Pie Bomb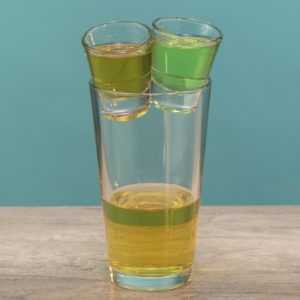 Bombs are scary, right?  If you really like them apples, you can risk splashing cider all over yourself with a sweet-and-sour explosion… View Recipe
#7 Snow White's Poison Apple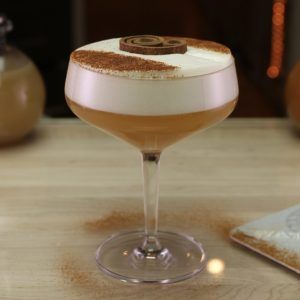 Only a wicked witch could make something this delectable. Even if it's only to treat yourself tonight, you need to try it. Maybe you'll wake up to a kiss. View Recipe
Pro Tip: Presentation matters just as much as flavor when serving cocktails, even if you're only making it for yourself – learn how to garnish!
#6 Warm Apple Pie
They say not to drink your calories…but what if those calories make you feel warm and fuzzy inside? No one is counting here – enjoy! View Recipe
#5 Apple Pie on the Rocks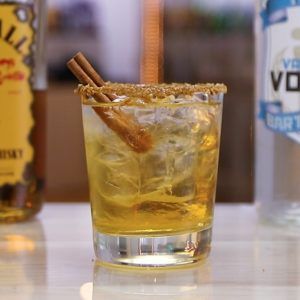 You saw the warm apple pie, now here's the cold one. Rim your glass with some brown sugar, give it some vodka and cinnamon whisky…voila! View Recipe
#4 Candy Corn Jello Shots
Love it or hate it, 'tis the season for candy corn. And these little jiggly jellos are cute AF. Make more trays than you think you need... View Recipe
#3 Fireball Apple Cider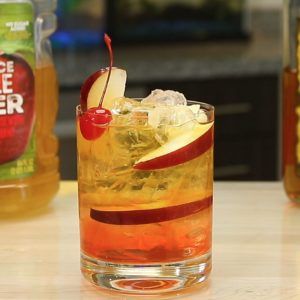 Tired of these apples yet? Here's a simple-but-tasty combo of apple cider and cinnamon whiskey, plus a little pinch of cherry. View Recipe
Pro Tip: The beauty of liquor pairing is that a cocktail can be as simple or exquisite as you want it to be.  Here's how you find the best liquor-flavor combos…
#2 Apple Cider Margarita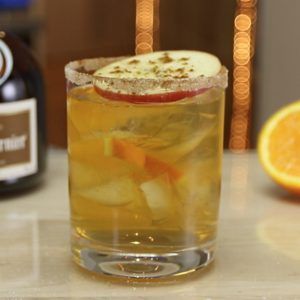 Mix apple cider and tequila, and you get one of the best margaritas to try this fall. Rim with sugar and cinnamon if you're serious… View Recipe
#1 Fireball Sangria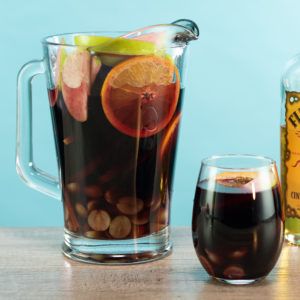 Sangria is for every season. This fall, you can serve it with a kick. Experience a pitcher of antioxidants with a light buzz. View Recipe
TAKE YOUR DRINKS TO THE NEXT LEVEL
Bartending doesn't have to be scary. With a little confidence, there are several
cocktails recipes you could make
with your eyes closed.
One simple trick
can open the door to hundreds of new recipes that are sure to impress your friends.
Click here to check out Cocktails 101 - the #1 rated home bartending class on the Internet!