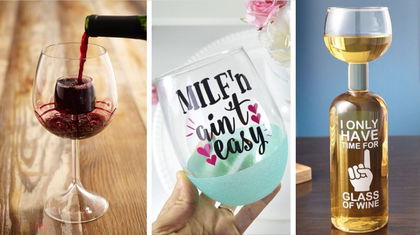 13 Crazy Wine Glasses for Crazy Wine Drinkers
Have a crazy wine drinker in your life for whom you need to get a gift? Then treat that vino aficionado with one of these 13 fun wine glasses that turn wine-o-clock time into something a bit more special and hilarious — also, treat yourself damn it, you deserve it.  
1. The Wino Sipper Wine Glass 
These crazy-looking "Wino Sippers" from Oenophilia are actually designed like this for a reason: According to Oenophilia, these glasses allow "wine to be sucked from the bottom of the glass, ensuring that oxygen doesn't come in contact with the majority of the liquid, effectively reducing the oxidation of the wine." Plus you get a set of two for around $24.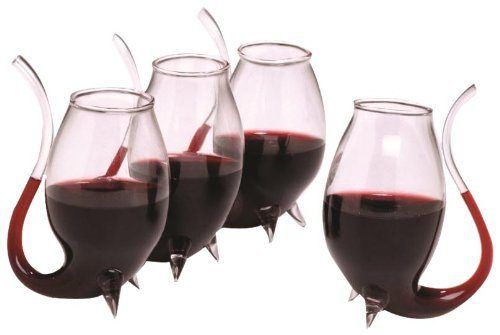 2. MILF'n Ain't Easy Wine Glass 
Nobody said it would be, but MILF'n Ain't Easssssaaay. You can still celebrate the culture though with this $17 MILF'n Ain't Easy wine glass from TwinkleTwinkleLilJar though.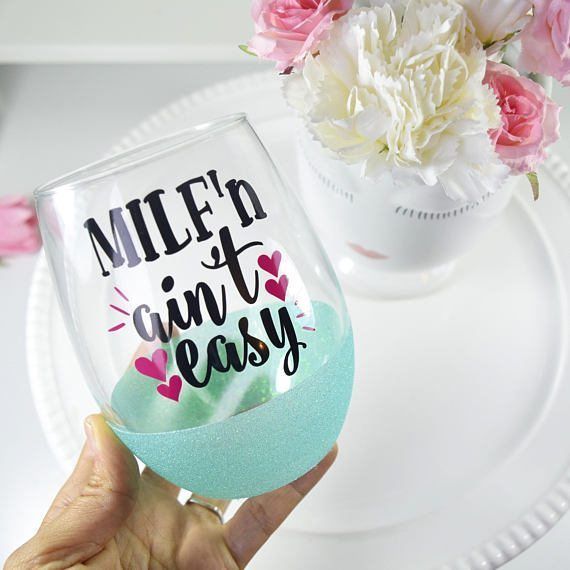 3. No-Foot Wine Glass 
OK, there's no special chemical effect this Zalto Gravitas Omega no-foot wine glass has on the wine inside of it, but damn, this is kind of cool, right? Although at $80 per glass, this is definitely a gift reserved for your closest, wine-iest friends.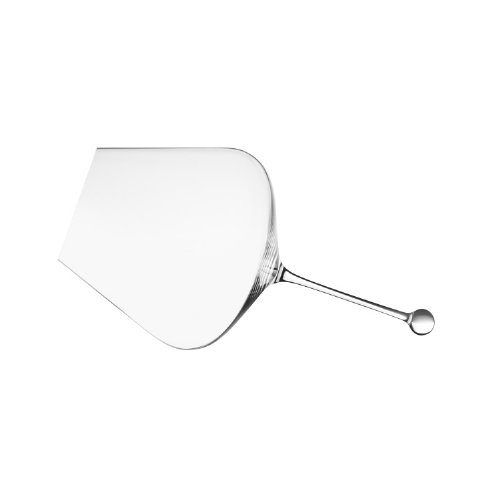 4. Party Cats Stemless Wine Glasses 
We're going to go ahead and guess that you have a wine lover in your life who also loves cats. For that person, there are these Party Cats Stemless Wine Glasses from Pier 1 Imports that cost about $35 for the set. Also, look at that cat on the far left — little cranky puss.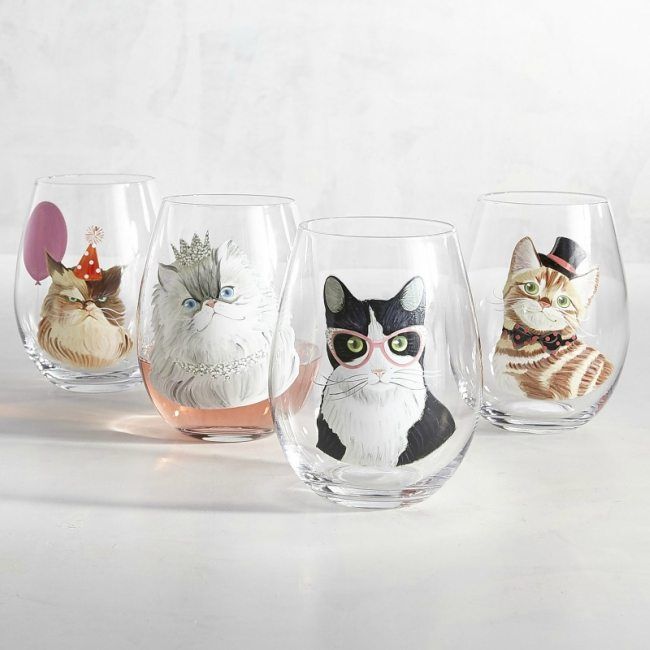 5. Meld Wine Glass 
This $35 Meld Wine Glass from Vespoe is subtle, but we think the way it looks like it's melting in your hand is pretty dang awesome. Plus your gift card can read something like: You make my heart melt just like this wine glass.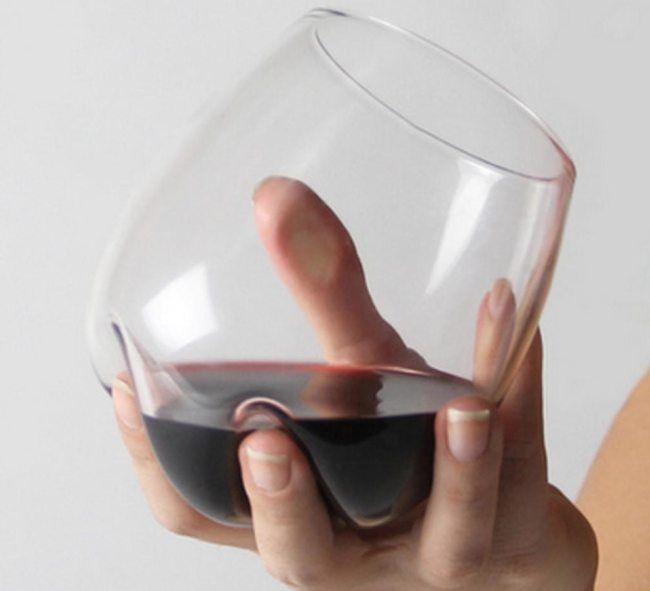 6. "I'm Not Always a Bitch" Wine Glass 
The caption says it all — grab it from The HomeMadeHoliday on Etsy for $12 and prepare to have your wine-loving, people-hating friends love you forever.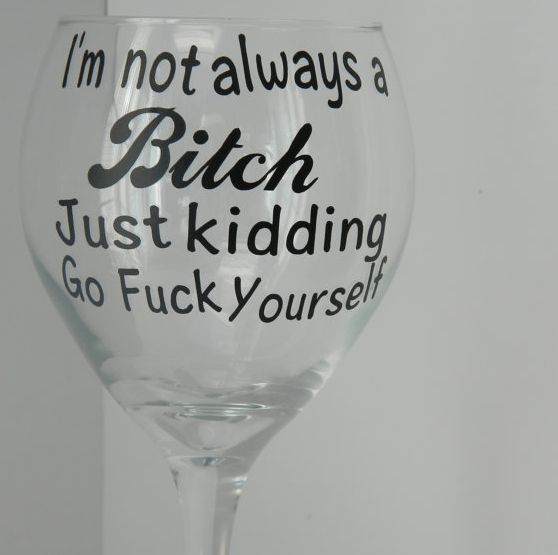 7. Game of Thrones Wine Glass 
Drink the "blood" of your enemies with this $10 Game of Thrones wine glass from kaitywhales on Etsy. Perfect for red wine drinkers, or y'know, friends who drink the blood of their enemies.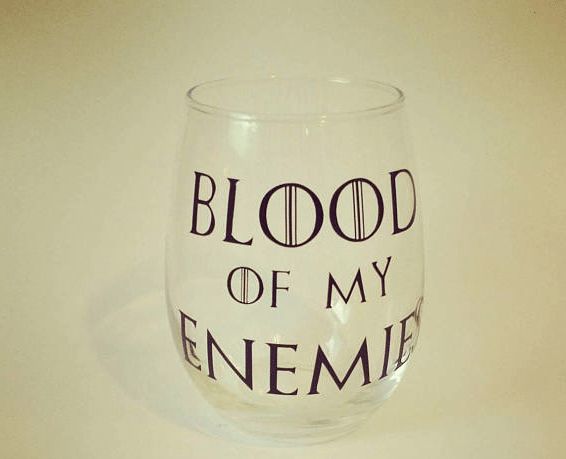 8. Sommelier Aerating Wine Glass 
We have no idea if this $60 "Sommelier Aerating Wine Glass" from Chevalier Collection actually affects the taste of the wine in it, but damn this is a cool little show to put on for people, isn't it?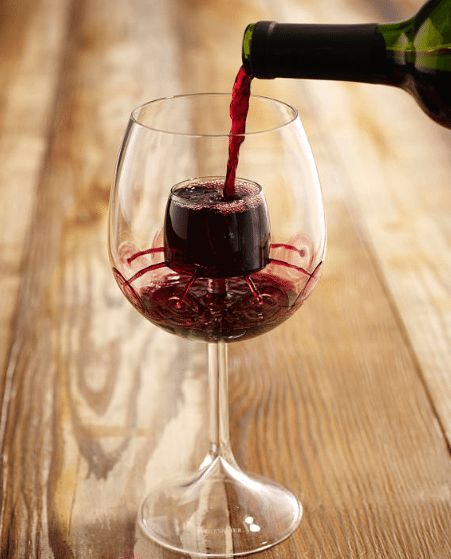 9. "Only Time for One Glass of Wine" Wine Glass 
There are friends who just don't have time to mess around with a wine bottle and a wine glass — for those folks who're short on time and long on wine, this $18 "glass" from HomeWetBar is the perfect gift.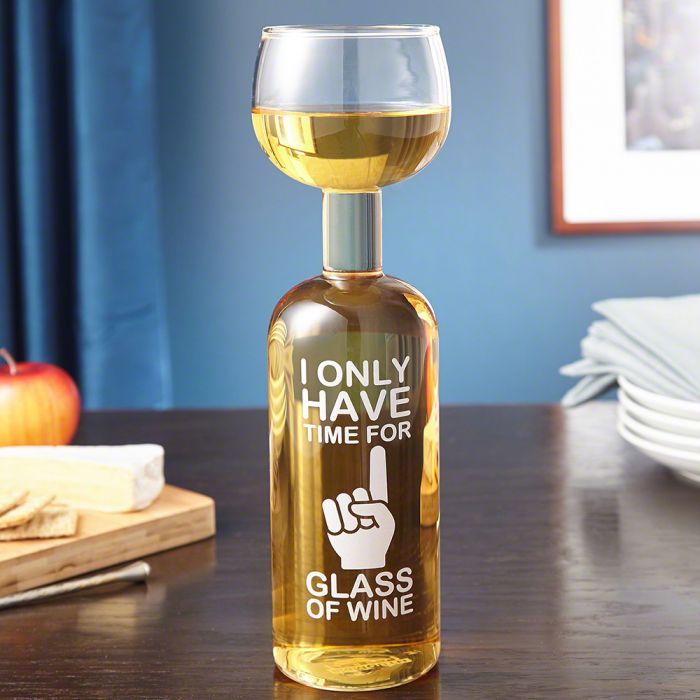 10. Guzzle Buddy Wine Glass 
OK, this one is a little bit different — It's the Guzzle Buddy, and it's a little wine glass that you can plug into various types of bottles, effectively turning them into glasses. And for $15 we think this would at least make a great gag gift.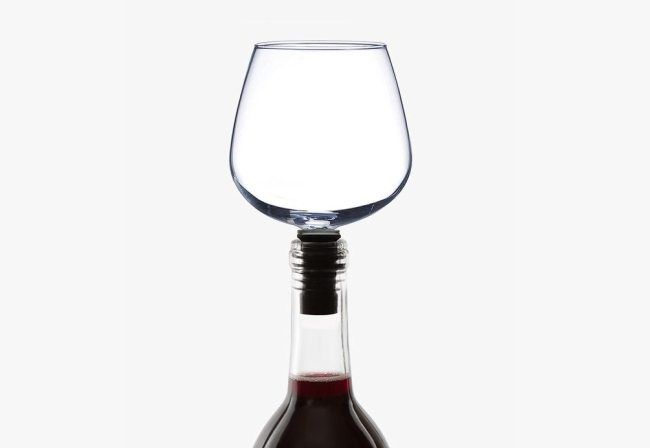 11. The Original RedNek Wine Glass  
For the hipster wine lover in your life, there's the Original RedNek Wine Glass made by Carson Home Accents and available via Jet for about $40 for a set of four. We assume this glass would be perfect for friends who like to sit on wooden patios twirling their manicured mustaches.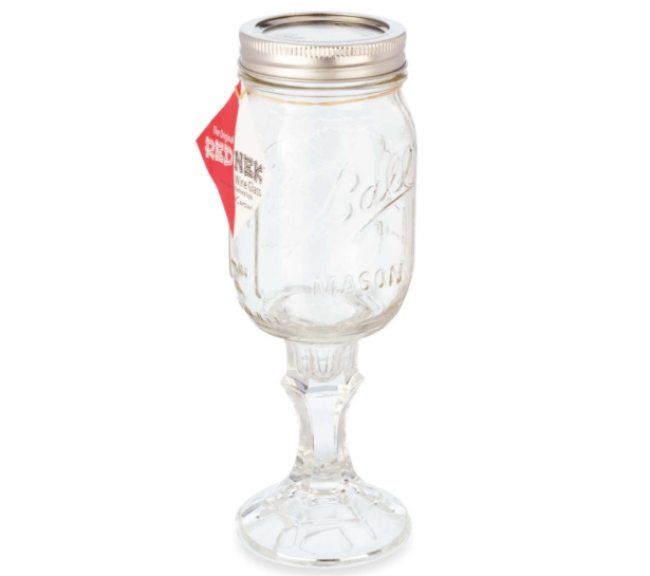 12. Prescription Wine Glasses 
These Prescription Wine Glasses are just what the doctor ordered for your friend who gets tipsy like it's their job. A set of two from houzz costs about $30, which is significantly cheaper than literally any medication you could buy without health insurance (in the U.S. that is...)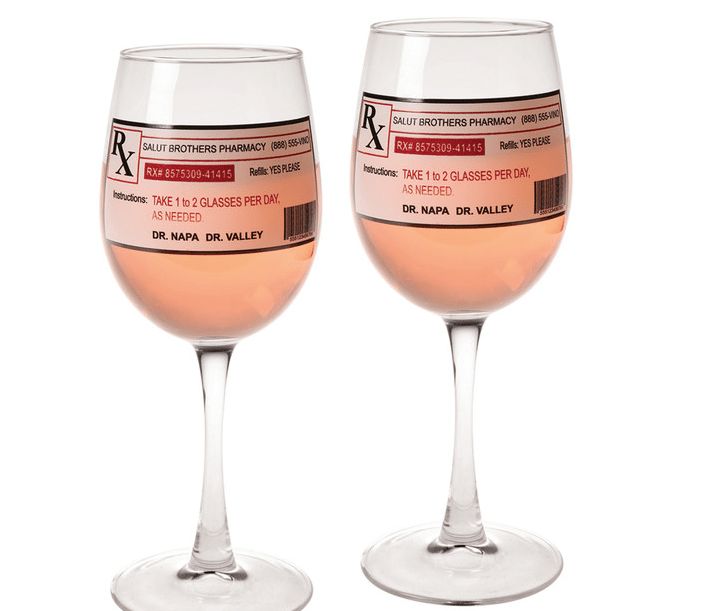 13. "The World's Largest Wine Glass" 
To Top off this list of crazy wine glasses, we — of course — have "The World's Largest Wine Glass" from Bigmouth Inc., which can literally fit the fluid equivalent of three bottles of wine. You can grab it from Fun.com for about $30.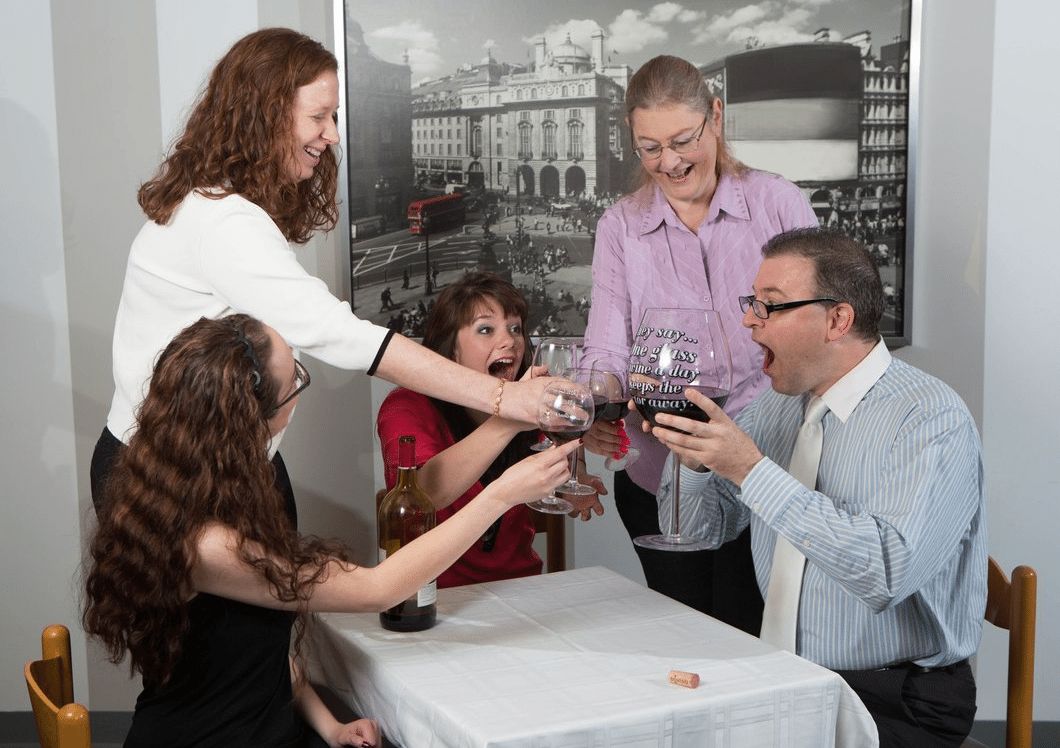 Do any of these glasses work as good treats for your wine-loving friends? Would you want to keep any of these for yourself so you could fill them up with a wine cocktail like one of the ones below? Let us know, folks! 
https://www.youtube.com/embed/9e-rJU5WlKQ
See recipe. 
https://www.youtube.com/embed/29d195EGsxA
See recipe. 
Featured image: Chevalier Collection,
                               TwinkleTwinkleLilJar,
                                                HomeWetBar
GIFS: Giphy