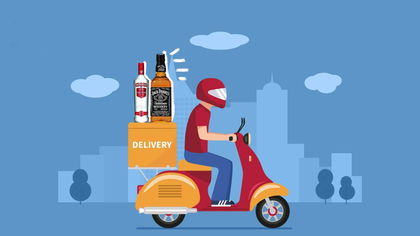 3 Best Alcohol Delivery Services to Get Booze Fast
P
ostmates
The "Everything" Delivery App
Instacart
 Your Grocery Delivery Go-To
Saucey
Best Alcohol Delivery App Around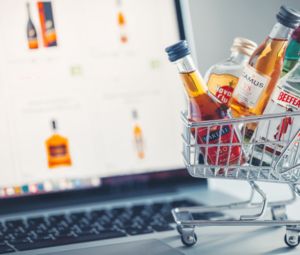 Save yourself time, money and the headache of navigating crowded store aisles by getting everything you need delivered right to your doorstep. Today, we're showing you the best alcohol delivery apps right now. And if you're using any of these for the first time, we have a surprise for you…
The "Everything" Delivery App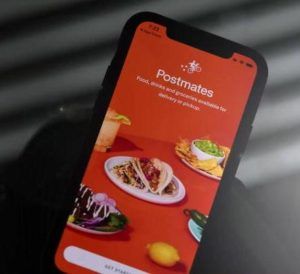 Whatever you want, they have it.
Postmates is the whatever-you-can-think-of delivery service that brings food, liquor, gro
ceries, and ess
entials right to your door...in under an hour, at the touch of a button. 
Download the app
and watch in real-time as your Postmate brings you all the things you love.
The promo code
GETFOOD
gives new customers
$100 Delivery Fee Credit for 7 days
after sign-up. If you haven't yet, now is the perfect time to give Postmates a try.
Your Grocery Delivery Go-To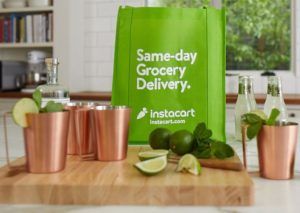 If you haven't used Instacart - you're truly missing out.
Instacart
is the go to service for quick and effective grocery delivery that gives customers a personal "shopper" to do their bidding.
Shop everything you need online (including booze) & get it
delivered directly to your door in as little as 2 hours with same-day delivery.
This app is great if you have a lengthy grocery list and want your items handled with care. 
Vendors include names like WalMart, Costco, Best Buy, Sephora, BevMo and many more...
The app also offers
free delivery on the first order
, so you have no excuse not to try Instacart this weekend!
The Best Alcohol Delivery App Around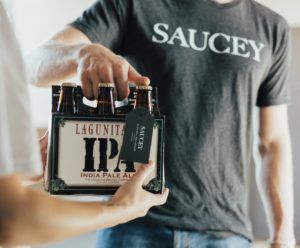 Introducing our alcohol delivery specialist… With
Saucey
, you access a wide selection of beer, wine and liquors
delivered to your door in less than 1 hour.
You can literally order anything at your nearby liquor store through this app – local picks, Tito's, White Claws and other fan favorites. But more than individual beverages, you can also
get entire cocktails delivered in one click
. Instead of clicking through several pages of ingredients, Saucey lets you find the specific cocktail you want delivered – liqueurs, garnishes and all. Saucey ensures quick delivery by only partnering with local "mom-and-pop" shops around the country. The
delivery is free, with no cart minimums or maximums.
Right now, you can get
$5 off your first order with the code TIPSY5.
Practice social distancing the right way with your favorite classic cocktail and other fun treats when you
try Saucy this weekend
.
Who You Got?
Truth is, the holiday season is a great time of year to have your parties delivered to you. You don't have to go anywhere. Avoid getting stuck in traffic. No more shuffling through crowds. And no more scanning the aisle for that one thing you need. But most importantly, you have a way to make the people in your life happy with the gift of booze. So spread a little holiday cheer by trying one or all of these alcohol delivery services today. Which one is your favorite? Comment below!