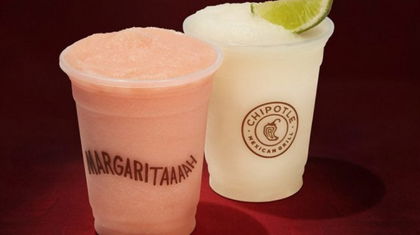 Chipotle's Coming out with Cheap Frozen Paloma Margaritas!
Don't lie, people! You love some Chipotle when you're tipsy because cheap tacos and burritos are gifts from the universe and they calm the drunchies like nobody's business. But now you may be able to not only order basic margaritas with your Chipotle, but some crazy-ass Frozen Paloma Margaritas as well. 
News of the forthcoming Frozen Paloma Margaritas (via Thrillist) comes on the heels of Chipotle launching its Nacho cheese-ish queso dip. Apparently the queso dip hasn't really wowed people, which may be part of the reason Chipotle is turning toward upping its booze game.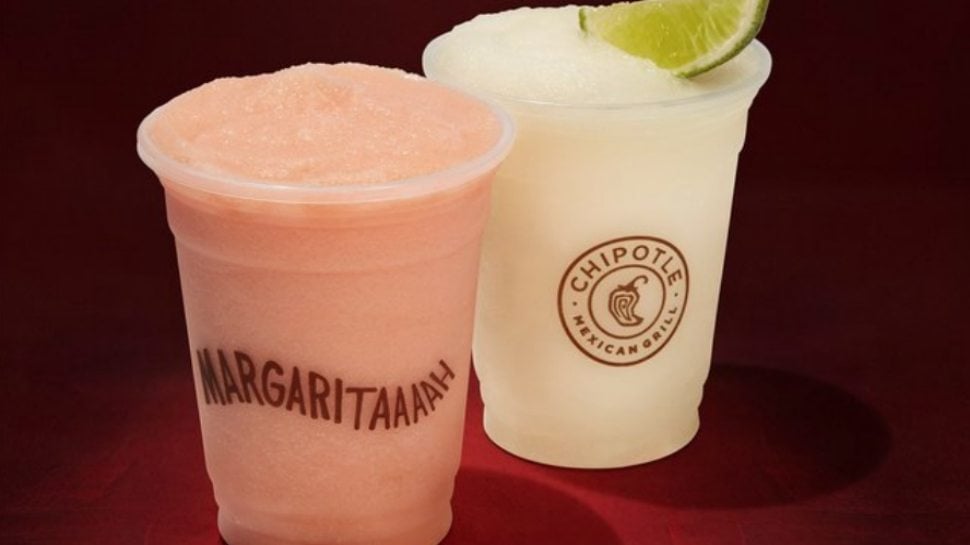 If you weren't aware — 'cause we sure as hell weren't — Chipotle already serves margaritas in many of its locations. Frozen Paloma Margaritas could really transform Chipotle into becoming more of a booze destination though, or at least help people (again, like us) hear about the chain actually serving booze. 
Other chains, like Starbucks, for example, are trying to do something similar, as the coffee giant plans on opening 1,000 "Reserve" Starbucks locations that will serve all types of booze, including cocktails. Although Starbucks still won't have Mexican food... 
In terms of what to expect from the Frozen Paloma Margarita, plan on dishing out about $6.20 for a 14-ounce cup of what seems to be a fairly potent drink made with Sauza tequila, grapefruit juice, agave syrup, and citrus juice. For reference, one reporter from The Daily Meal said that she was fairly sloshed after polishing off only half the cup. 
Unfortunately the Frozen Paloma Margarita is only available at Chipotle's NEXT test kitchen in New York for the time being, and there's no word on when it'll come to the chain at large. But considering how much disappointment the Chipotle queso has inspired, we're going to guess that these Frozen Paloma Margaritas will be available sooner rather than later.
How're you feeling about Chipotle offering boozy drinks? Are you ready to buy margarita paloma drinks from a fast food chain, or are you just going to stick with the classic paloma and margarita cocktails below? Let us know in the comments! 
https://www.youtube.com/embed/TXOvn29p9ms
See recipe. 
https://www.youtube.com/embed/qResWuXfuaQ
See recipe. 
Images: Chipotle