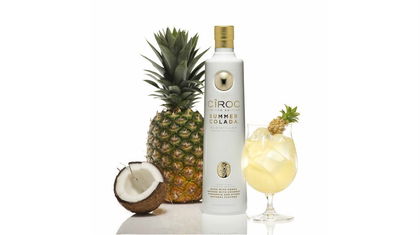 Diddy's Relaunching CÎROC's Super-Tasty Summer Colada!
Diddy and CÎROC are relaunching the vodka brand's Summer Colada, and we have to be honest: We're pretty dang excited for sipping tropical, coconut-flavored vodka drinks by the pool — and probably sipping them in the pool while we chill on one of these boozy floats. Also, speaking of boozy floats, according to Diddy this bottle can swim.
Attention all liquor stores, all day parties and all nightclubs! Back by popular demand, @Ciroc Summer Colada!!! Get your orders in now because it's limited edition and it won't last!!! East Coast, I know it's cold over there but Summer is coming. #CirocTheSummer #WeOwnTheSummer pic.twitter.com/beUmyvdqmJ

— Diddy (@Diddy) March 20, 2018
The news was announced via a release on PR Newswire, which noted that the Summer Colada, first released in 2017, is coming back this year due to its "overwhelming success" the first time around. Diddy also noted in the release that the company is "pairing it with CÎROC fan favorites to create the ultimate Summer Collection," which will include Peach and Pineapple flavors.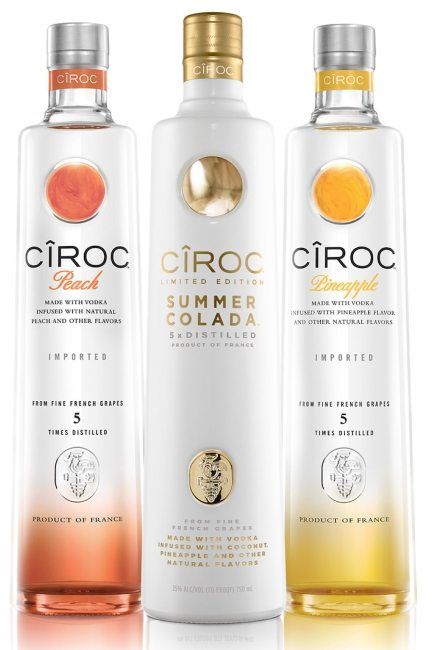 In terms of how the internet is reacting to the return of the Summer Colada, it seems like most people are pretty hyped, although that's probably partially due to excitement at the idea of just drinking outside in the summertime.
They bringing back the Ciroc Summer Colada flavor back!!!!!!!!!!!!!!

— dirtyjermz🛫 (@dirtyjermz) March 22, 2018
Imma need a case of @Ciroc summer colada for my birthday. Hook it up Tio @Diddy

— Lonja Queen (@vickitickitavi) March 31, 2018
Drinking that summer colada Cîroc in the morning with my breakfast. Swish.

— Mr. Swish (@BestThatDidIt__) March 17, 2018
Along with putting out the Summer Colada and the rest of the 2018 Summer Collection, CÎROC will also be pushing a "nationwide celebration of female empowerment," with the brand bringing on board female artists including Colombian singer and songwriter Karol G., entertainer Teyana Taylor, and Cassie. The brand has also established the #CIROCSummerSquad hashtag to bolster the female-empowerment initiative online.
This April @priyankachopra named honorary keynote speaker at #CIROCSummerSquad empowered brunch, bringing together more than 100 influential women in media, music and fashion. pic.twitter.com/IQIHJQZhoG

— Priyanka-Chopra.us (@PriyankaCentral) April 3, 2018
All in all, it sounds like CÎROC is setting up for a summer full of sun, tipsy daytime partying, and female empowerment, which all sounds... refreshing. 
If you want to grab a bottle of Summer Colada, you can order it here. Or if you just want some lush CÎROC recipes you can make at home right now, check out the cocktails below. 
https://www.youtube.com/embed/aDygCVhFnkg
See recipe. 
https://www.youtube.com/embed/Bpozn9jPTBY
See recipe. 
Featured image: CÎROC