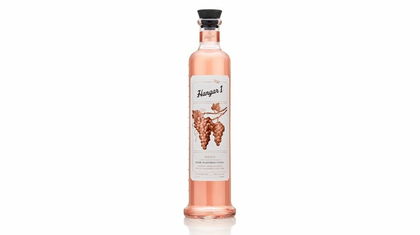 Finally! Super Genius Combines Rosé and Vodka
All rosé everything
is a mantra that seems to be growing in popularity, so we all knew it was only a matter of time before the pink wine invaded the vodka realm.
Hangar 1
, a vodka distillery in Northern California, decided to take the first step in pioneering that infusion, and for its incredible act of bravely mixing different types of booze, we'd like to commend it with the Nobel Tipsy Prize. (There's no medal, but it comes with an official Skyy salute.)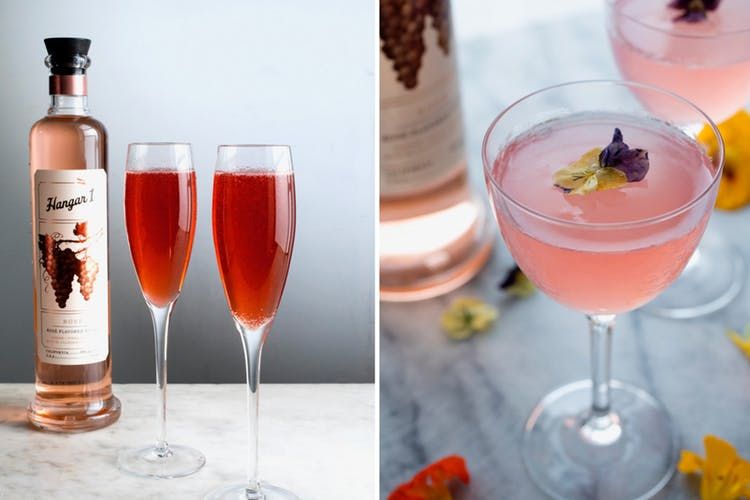 The rosé vodka, which comes via
Cosmopolitan
, aims to combine the signature flavors of rosé with the haymaker punch of a proper vodka. Which is great, 'cause rosé is delicious, but sometimes you don't want to go through half a bottle just to get that posh slosh going.                                        
       via Giphy 
In terms of flavor and texture,
Hangar 1 describes it
as "Floral with notes of crisp apple, sweet pea blossoms, and a hint of oak on the nose, with a silky and soft mouthfeel finishing fresh with hints of cranberry." Which sounds ideal for some daytime drinking with the besties.                              
                 via Giphy 
The company also notes that the rosé vodka "is best enjoyed on the rocks or in refreshing cocktails such as a spritzer or sangria."
Viniq line;
 the shimmery liqueur that combined premium vodka and moscato was interesting, but it was never really able to catch on.
Unfortunately Viniq has been discontinued and production has stopped. The products still available in market are the last bottles.

— ViniqShimmeryLiqueur (@Viniq) January 2, 2018
If your taste buds are crying out for some of this pink goodness right now and you can't silence them, you can pick up a bottle for $32 from the Hangar 1 website or (possibly)
in a liquor store near you
. Or if you want to check out some other types of tasty rosé creations, below are some rosé cocktail recipes you can try with your friends. https://www.youtube.com/embed/U-CCoEOLUpk
See recipe.
https://www.youtube.com/embed/lKhhsKaEUNI
See recipe.
Images: Hangar 1