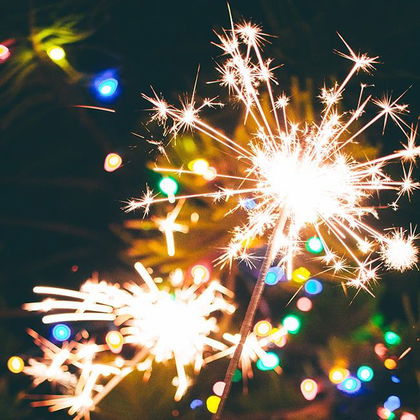 New Year, New You
During this dumpster-fire of a year, we've all been looking forward to the not-so-distant future. Now that the new year is almost here, it's time to start thinking about resolutions. Who will you become in 2021?
Do you want to be a motivated go-getter developing impressive new skills? 
A cultured world-traveler who's savored every flavor of the globe? 
Or an outstanding host, throwing amazing parties to make up for all the ones we've missed?
This new year, we'll make it easy to accomplish your goals with
Cocktails 101
! Our incredible virtual course walks you through everything you need to know about mixing drinks - and we're even throwing in a $15 discount!
Go beyond the basics with Skyy John, one of the world's most popular bartenders, and discover his best-kept secrets...
Find out how to mix cocktails from all around the world, and learn how to create your own signature drink WITHOUT expensive cocktail supplies! This simple virtual course is perfect for showing off at a New Year's Eve party or any other celebration in 2021.
In just 2 hours, you'll be ready to make delicious drinks in any situation! Impress your friends, be the life of the party, or make yourself something nice after a long day. Your bartending skills will be in high demand, so use your powers wisely ;)
And if you're looking to save money this new year, now is the perfect time to dive in...
We're offering
$15 OFF
for the next few days, so make sure you grab this deal while you can!
Whether your new year's resolutions involve self-improvement, new adventures, or just having a good time in 2021, this is the perfect investment in yourself.
So join
Cocktails 101
to discover all the possibilities, and remember - the future is what you make of it.