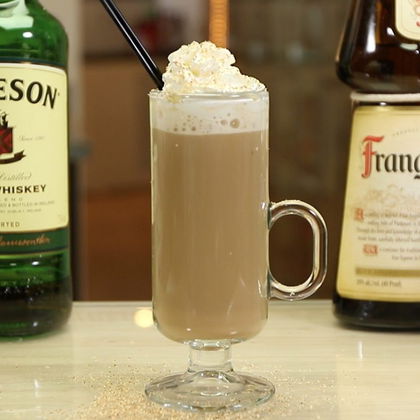 Perfect the Art of Work-From-Home Day Drinking
We get it: Some of you who are the lucky ones with remote jobs have been stuck inside for ten whole months. If you're stuck at home, it's time to be your own bartender. Crafting cocktails is calling your name, and with our limited-time offer, there's no better time than now to learn this very important life skill.
Our comprehensive guide, Cocktails 101, is the place to start for drink-making basics, mixing technique and overall cocktail confidence. So set your work status as "out to lunch" as you make a lunch break boozy beverage or reward yourself with that 5pm cocktail. 
Make tasty cocktails at home with our Cocktails 101 course

Our online Cocktails 101 course is 13 fun-to-watch, easy-to-follow video lessons that break down every part of mixology, starting with the basics. Not only will you learn the 5 steps to making any cocktail, how to use the tools on your bar cart, flavor pairings and much more — we think you'll have a blast doing it.
Even better news: For a limited time, you can use promo code MIX15 for $15 off! After your first time through the course, you can rewatch any of the 13 video lessons anytime you want, on-demand, and with lifetime access on any device.
5 day-drinking-approved cocktails to sip at home

As you work your way through the 2 hours of mixology and home bartending how-tos in Cocktails 101, start spicing up your days at home with day-appropriate cocktails. Whether you've got a team happy hour on the calendar for 4pm or you're planning your drink to celebrate logging out for the day, we've got 5 daytime boozy beverages to sip as you work remotely.