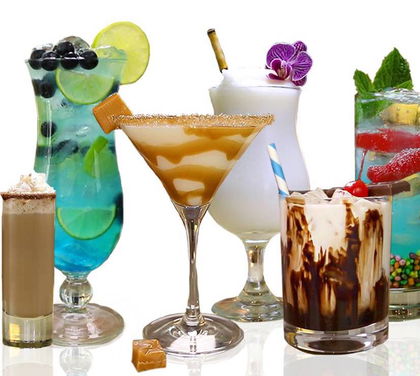 Shake Up Post-Holiday Blues With Cocktails 101
Now that New Year's Day has come and gone, folks are suffering from post-holiday winter blues (made extra-bleak this year with everyone in quarantine). If you're like us, you've been spending
a lot
of time at home, so now's the perfect time to start new hobbies, like learning the art of cocktails!
Our comprehensive guide,
Cocktails 101
, is the best place to start for bartending basics, alcoholic beverage creations and overall cocktail confidence.
Our Cocktails 101 course is made up of 13 engaging, easy-to-follow video lessons, broken down to build your skills incrementally.
Here are just a few of the lessons you'll discover:
The 5 Steps to make any drink!
Easy to remember, the 5 steps you'll explore in this online bartending class are the foolproof stepping stones to making any cocktail, whether it's a classic old fashioned or a party-ready boozy punch.
Discover secret hacks and pro tips
Like all the best hobbies, cocktail-making has its very own little-known secrets. From how to hold a spoon or swizzle stick to exactly how to shake a drink without looking totally awkward, these pointers will help you look like a pro at any party.
Explore flavor pairings
Dive deeper into flavor pairings, and find out why that one cocktail you had on vacation was thebomb.com. You'll also get pro tips on creative mixology so you can create tasty, restaurant-quality cocktails from scratch!
9 garnishing techniques 
Nothing takes a cocktail from good to excellent than a well-placed, well-paired garnish. We'll give you techniques to couple garnishes with your cocktails that look and taste great.
Create your own home-bar setup
And last but certainly not least, you'll discover exactly how to stock your at-home bar. We'll get you started on how to perfect your drink cart, choose the right supplies, and more.
After completing Tipsy Bartender's Cocktails 101 course, you'll be confidently creating cocktails for friends, family or just yourself before those long nights of Netflix. Revisit any of the 13 video lessons on-demand, anytime you want, and with lifetime access on any device. And don't forget to raise a glass to yourself for picking one of the most rewarding hobbies in the world.
For a limited time, you can take our highly rated course for just $45! So what are you waiting for?
Get Cocktails 101 today!