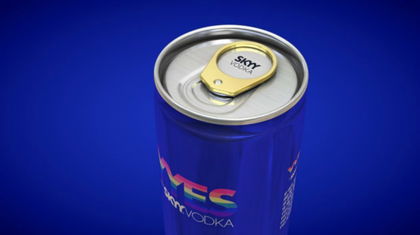 SKYY Vodka Celebrates Gay Marriage with Engagement-Ring Can
SKYY has taken its support of gay marriage to the next level with its new YYES can, which colors the vodka company's logo with rainbow hues and offers a pull tab that doubles as an engagement ring. Because you know there's no more romantic way to propose than with a can of booze and a ring that you could literally find in the trash.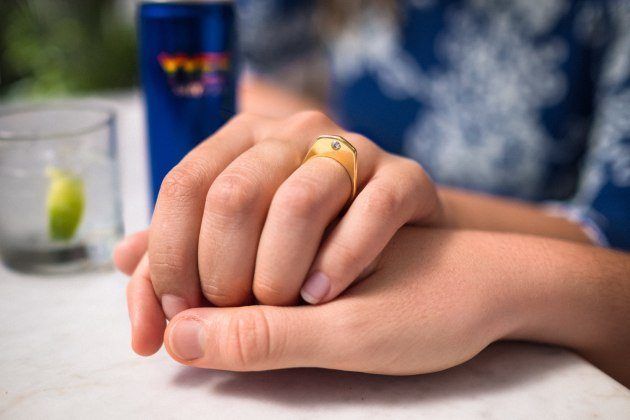 The YYES can, which comes via
Packaging News
, was created by SKYY to celebrate the passage of laws in Australia in September of last year that legalized same sex marriage. SKYY has previously established itself as a strong supporter of marriage rights for gay couples, with multiple marketing efforts aimed at commemorating and promoting civil rights for members of the LGBTQ community, including the #CheersToEquality campaign.
                                               via Giphy
The most notable feature of the YYES can is of course that pull tab engagement ring, which is painted gold and has an embedded cubic zirconia (CZ). Although the CZ is probably fake, even though a CZ is already basically a fake diamond. So it's doubly fake. But the love is real, people. The love is real!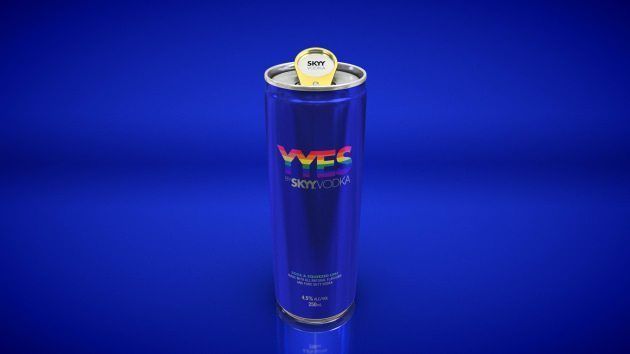 Nicole Stanners, SKYY's marketing director,
told the AU Review
that "At SKYY we believe diversity should be celebrated," adding that "Since we launched the #CheerstoEquality campaign with just.equal in February last year, we've rallied to make equality a reality, and are excited to be part of this proud moment in Australia's history..."
Just.equal
is an Australian organization that helps to promote equality for members of the LGBTQ community, and a dollar from each one of the YYES cans will go to supporting it.
A toast to all of the couples in Australia who can finally have their happily-ever-after #SKYYVodka #ToastToMarriage #MarriageEquality pic.twitter.com/y3lOho3juk

— SKYY Vodka (@SKYYVodka) December 7, 2017
If you don't live in Australia, but still want to celebrate equality and gay marriage rights with some boozy goodness, check out the rainbow cocktails below! https://www.youtube.com/embed/25kxfqsVUuM
See recipe.
https://www.youtube.com/embed/B0iZu8aEauo
See recipe.
Images: SKYY Vodka