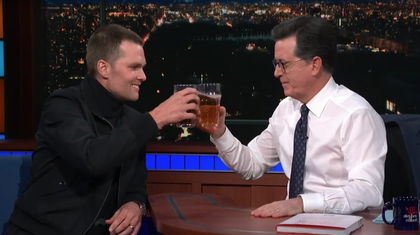 Watch Tom Brady Pound a Beer Like a Dang Pro
Tom Brady was just on The Late Show to talk about how it felt to lose in the Super Bowl, and during the interview the 40-year-old QB talked about how he "rarely" drinks beer now. That, of course, resulted in a chugging challenge from Colbert, and Brady managed to pound down his beer like... well, a frat bro being rushed. (We hope you love that pun, people.) 
https://www.youtube.com/embed/XDxU4bGYE-k
The clip, which comes via People, is kind of long 'cause it contains Brady eating his first-ever strawberry (seriously, he thinks they're stinky), but here's a little GIF action if you just want to watch a glass of beer disappear faster than a running back in beast mode.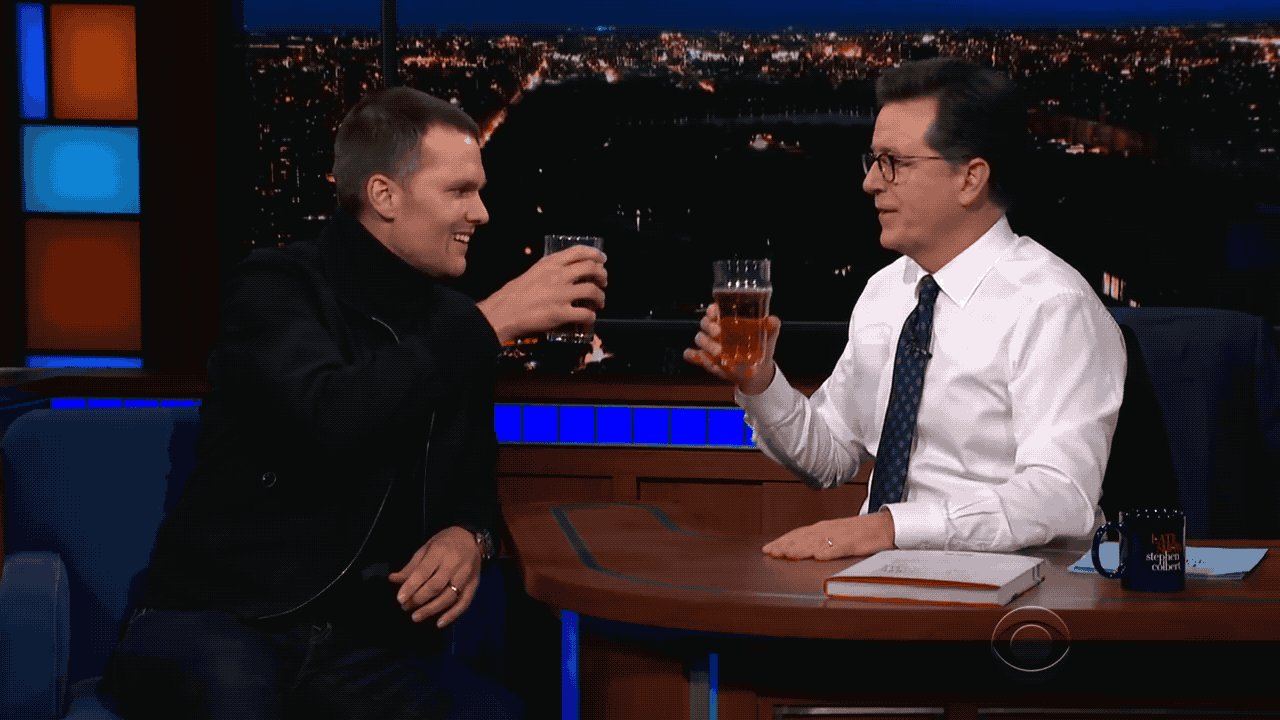 On top of Brady drinking the beer, he also took some time to very sensually massage Colbert's forearm with some lotion. Which is not at all relevant to the booze aspect of this story, but still: You should really watch Tom Brady lotion up Stephen Colbert's arm and talk about his stroke technique.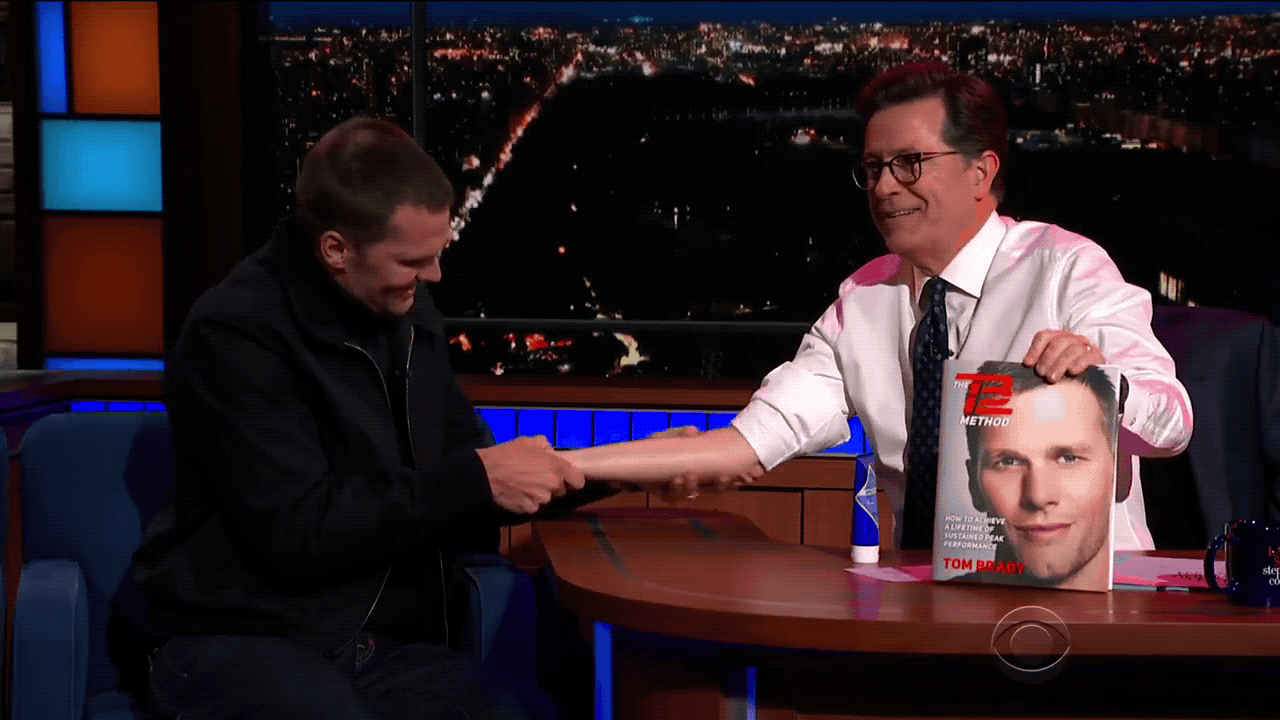 In terms of general reactions to the powerful display of chug skills, it seems like people are genuinely impressed. Genuinely impressed and also kind of pissed. 
The only respect I have ever had for Tom Brady was when I saw how fast he could chug a beer

— Nate Holler (@NateTheGreat_21) March 13, 2018
I hated Tom Brady. I never admitted that he was the best of all time. Then I saw him chug that beer on Colbert. All hail TB12 my lord and savior.

— Kaleb Susko (@ksus12) March 13, 2018
Tom Brady's beer chug officially solidified him as the G. O. A. T.

— jeremy ✌🏼 (@jeremytyler80) March 13, 2018
How are you all feeling about Tom Brady now, folks? Are you happy to see his human side? Are you impressed with his chugging abilities? Let us know in the comments! And also check out these delicious bomb-style beer shots that you can do at home if you want to emulate this NFL hero/villain. 
https://www.youtube.com/embed/Df1raiHkz6c
See recipe.
https://www.youtube.com/embed/axCqvRuyP30
See recipe.
Images: The Late Show with Stephen Colbert