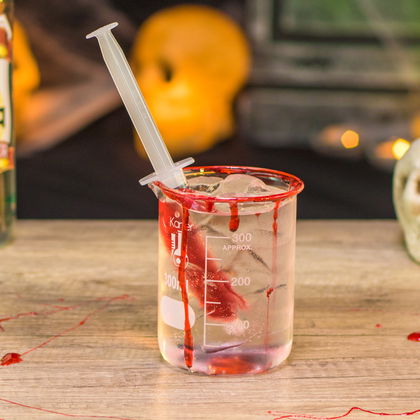 13 Halloween Drinks That Will Scare Your Pants Off This Weekend
It's a full-moon Halloween. We won't get another one of these until 2039, so you'd better make the most of it. If a full moon isn't creepy enough, we have an unlucky number of Halloween cocktails waiting for you (you can check out our
full list of Halloween drinks here
). Let's get into these 13 spooky Halloween drinks you need to try this weekend.
#13 Halloween Jungle Juice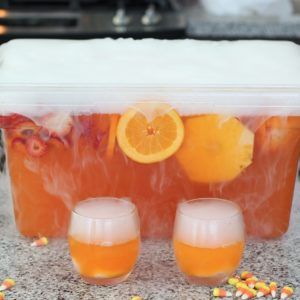 A scary jungle juice for all the zombies out there. Gather around... View Recipe
#12 Bloody Beer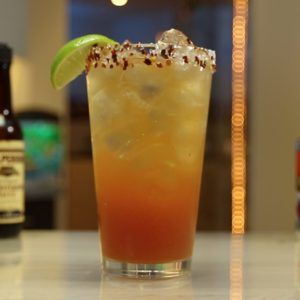 Would you kill for a beer this weekend? That will not be necessary...
View Recipe
#11 Hocus Pocus 
The Disney Hocus Pocus movie comes to life with this Halloween cocktail.  View Recipe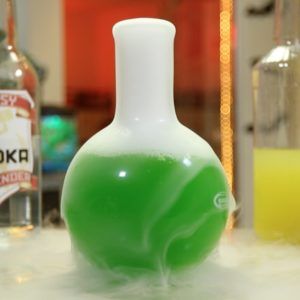 Pro Tip: No two vodkas are always alike. You can best
learn how to pair various liquors and flavors in Cocktails 101. 
#10 Witches Brew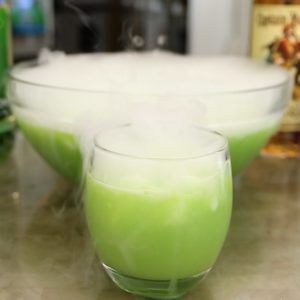 Good witch or bad witch? Which witch? Doesn't matter, just drink it.
View recipe
#9 Bloody Screwdriver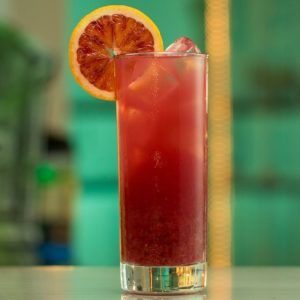 Drink blood orange and vodka for a refreshing Halloween breakfast.
View Recipe
#8 Drunken Candy Skewers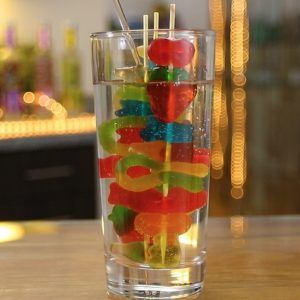 Get your favorite alcoholic gummy bears or gummy worms on a stick. Any gummy will do. 
View Recipe
#7 The Halloween Pumpkin Cooler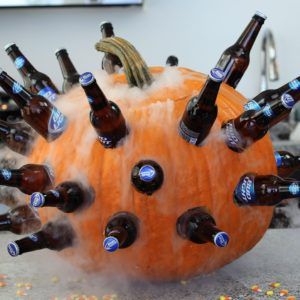 Without question, we found the coolest pumpkin at the party. He will hold your beer. 
View Recipe
#6 Hot Cheetos Bloody Mary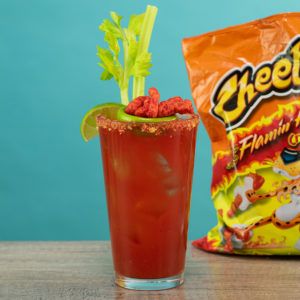 Try this dangerously bloody Mary for an extra cheesy Halloween drink recipe.
View Recipe
Pro tip: There's more to the celery stalk than meets the eye.
Learn how to perfectly garnish your drinks in Cocktails 101. 
#5 Zombie Bloodbath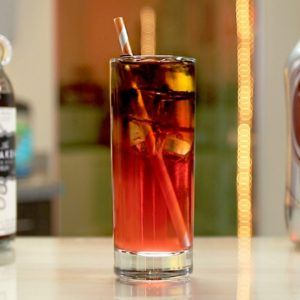 Rum and ginger beer will get your Halloween party started...and ended.
View Recipe
#4 Spooky Screwdriver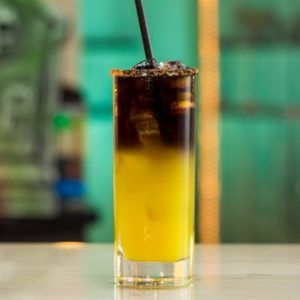 Nothing spooky to see here. Just add black vodka to your OJ, and -- BOO!
View Recipe
#3 Candy Corn Vodka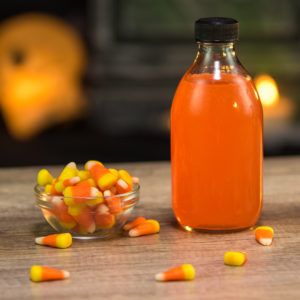 Yes, candy corn dissolves in vodka. Keep this away from the candy corn haters.
 View Recipe   
#2 Zombie Flesh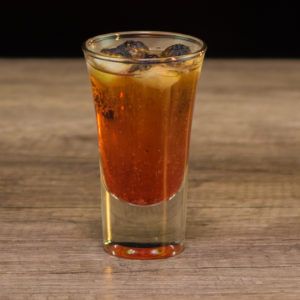 A Halloween drink that you can eat. Flaming marshmallows are key...
View Recipe 
#1 Smokey Green Halloween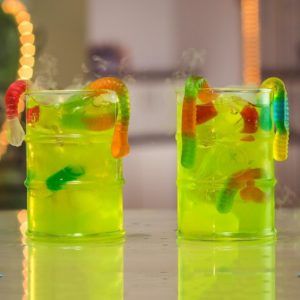 The Smokey Green Halloween cocktail recipe is for real freaks only.
 View Recipe
Never Throw a Lame Party Again
There is no bad time for a good cocktail.
Learn to make them on the spot
... Your friends will thank you for learning these hundreds of
cocktail recipes
so quickly. It all boils down to a
few simple tricks
you picked up in
Cocktails 101
.
Enter Cocktails 101