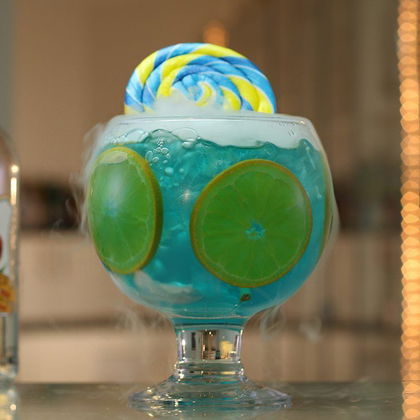 9 Candy Cocktails For You And Your Squad to Crush
It's a glorious springtime day, and there's no better way to celebrate than with — everybody together now — drinks, drinks, and more drinks. And since this is definitely the kind of day for having some kid-like fun, and since you all love sugary cocktails so much and never bug the crap out of us about these sweet cocktails giving you diabetes, we thought this would be a great time to give you nine of our favorite candy cocktails to crush with your friends. 
1. Adios Sugar Goblet 
First up we have the one and only Adios Sugar Goblet, which looks harmless with all its pretty greens and blues, but will most definitely fudge you up with a combo of rum, tequila, gin, and of course, Everclear.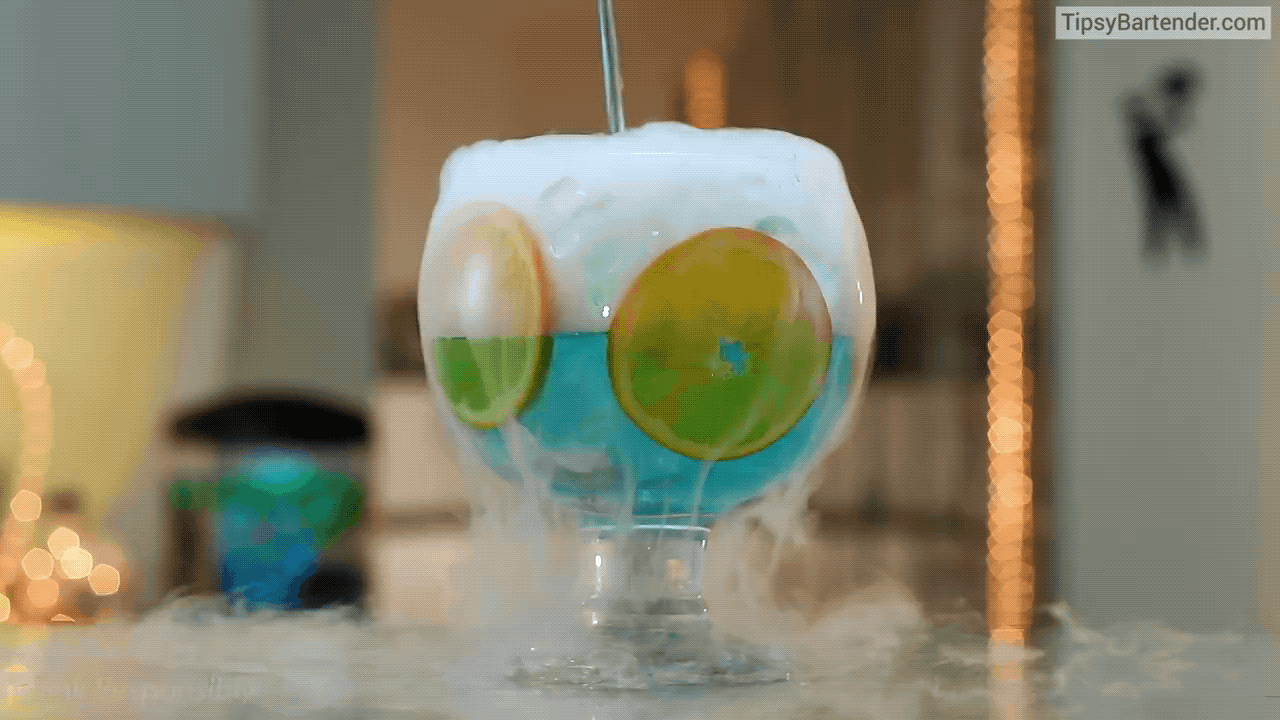 See recipe. 
2. The Hubble Bubble 
With gumballs, Sprite, Hubba Bubba Gum-infused vodka, and a few other tasty ingredients, The Hubble Bubble is basically a dream come true for people with overactive mouths who love sweet and chewy drunken treats.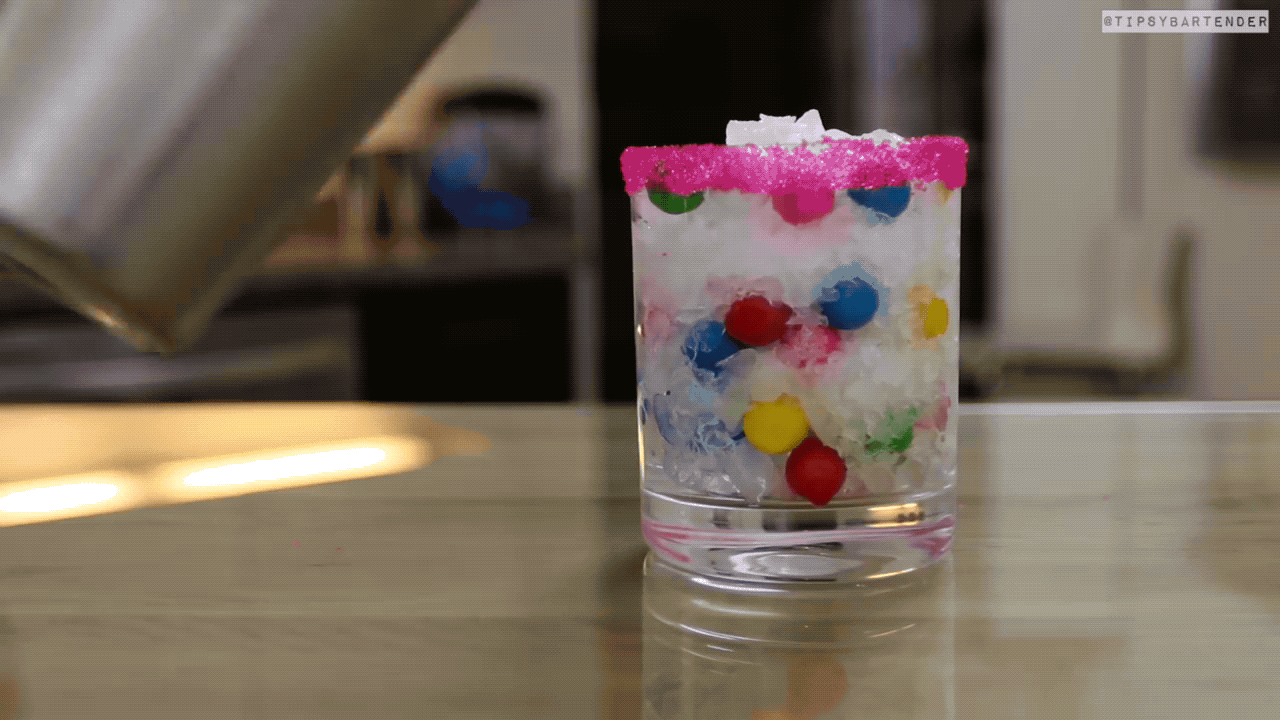 See recipe. 
3. Pink Starburst Shots 
Pink Starburst Shots are the perfect little vodka shots for getting a millennial pink party started. WTF is millennial pink? We don't know. But these shots are that color, so deal with it.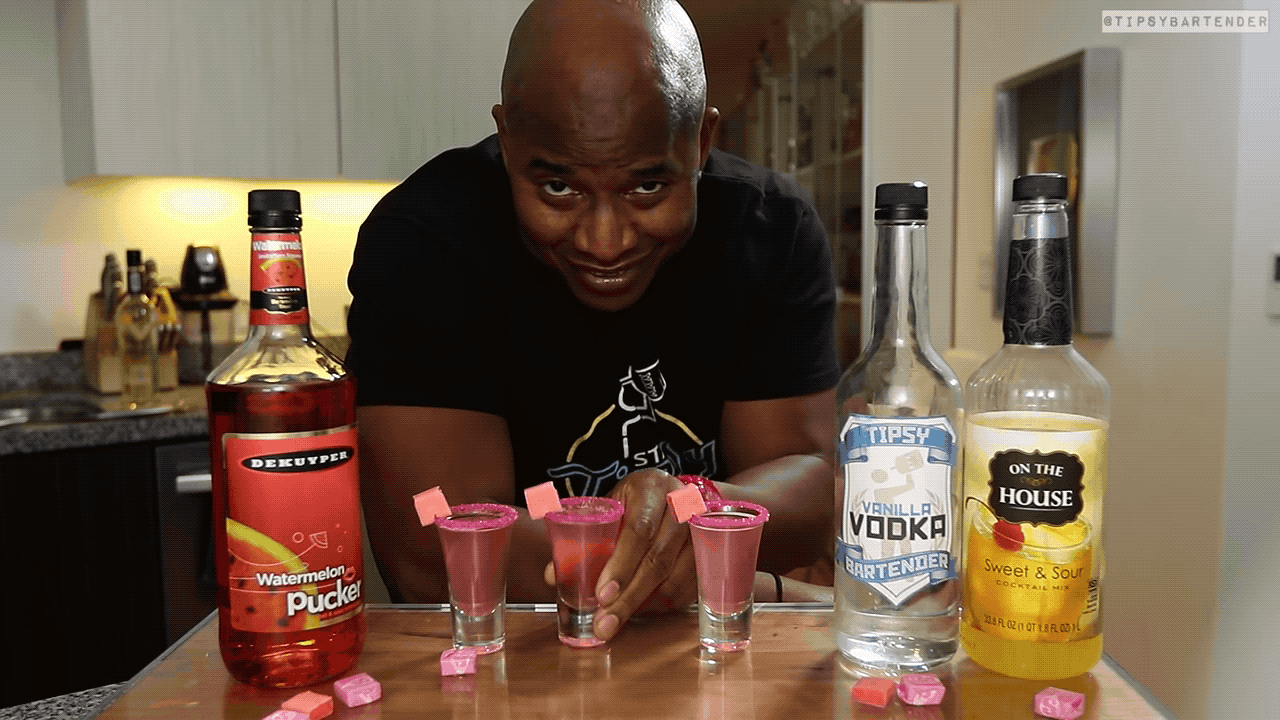 See recipe. 
4. Airhead Xtreme Jolly Rancher Vodka Popsicles 
You're looking at these Airhead Xtreme Jolly Rancher Vodka Popsicles and your mouth is watering, isn't it? If it's not, you're dead or passed out from too much spring break craziness.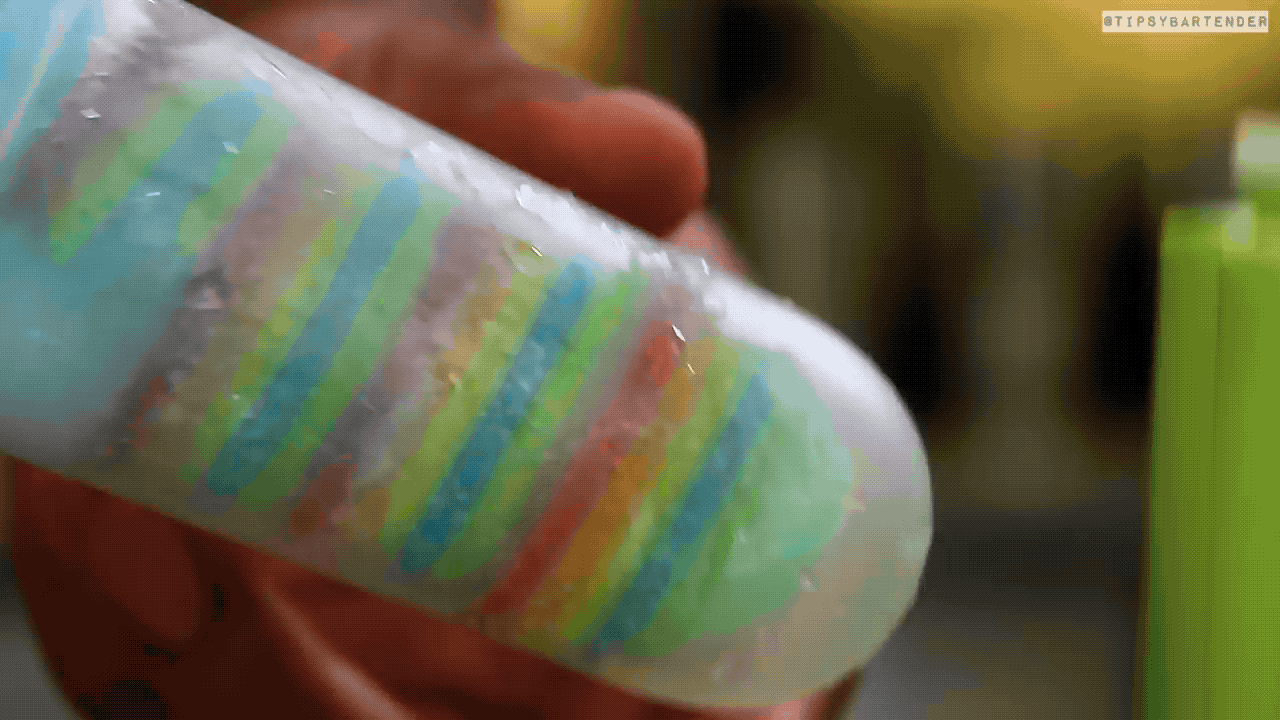 See recipe. 
5. Bubble Gum-Infused Vodka 
Blow some bubbles, blow your mind, blow damn near everything with Bubble Gum-Infused Vodka. And there's a lollipop in this cocktail?! This is basically a tipsy daydream through Candyland, people!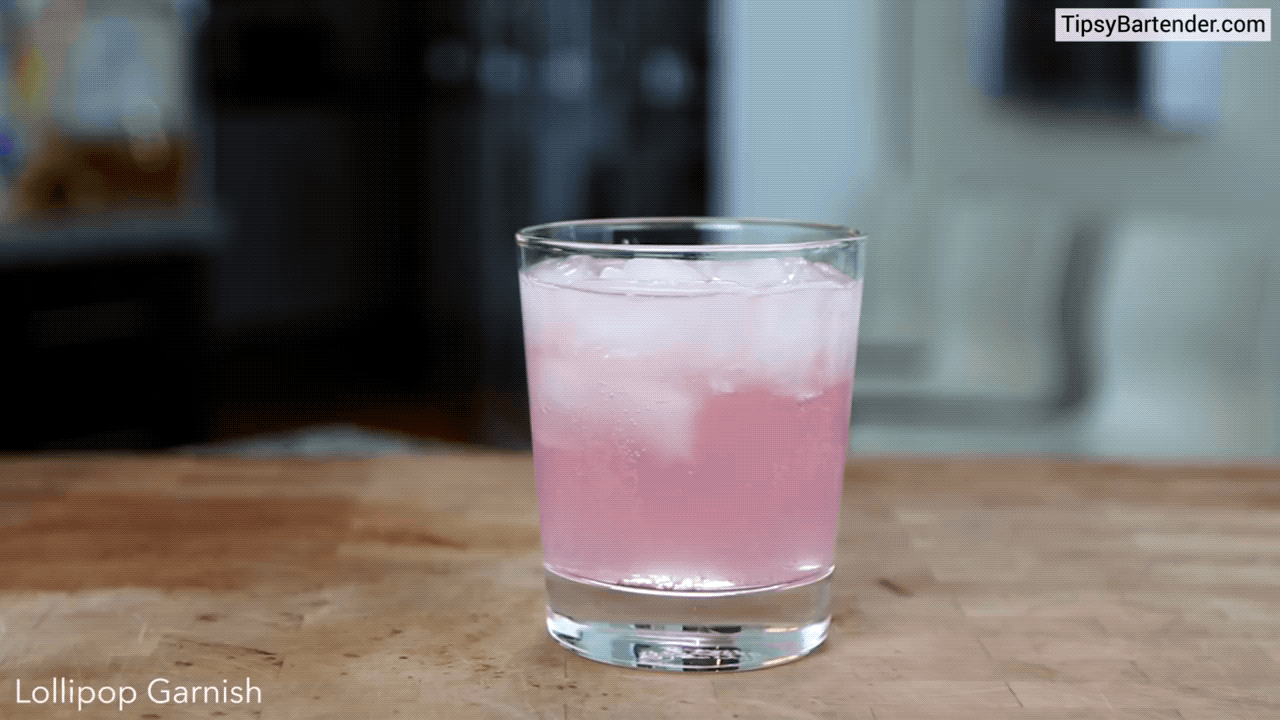 See recipe. 
6. Candyland 
Speaking of Candyland, here's the Candyland cocktail! For folks who like to get their sweet, sour, and tipsy on simultaneously, this delicious slushy treat featuring Airheads-infused vodka, juices and lemonades, and Sweet & Sour is the fastest way to feel like King Kandy.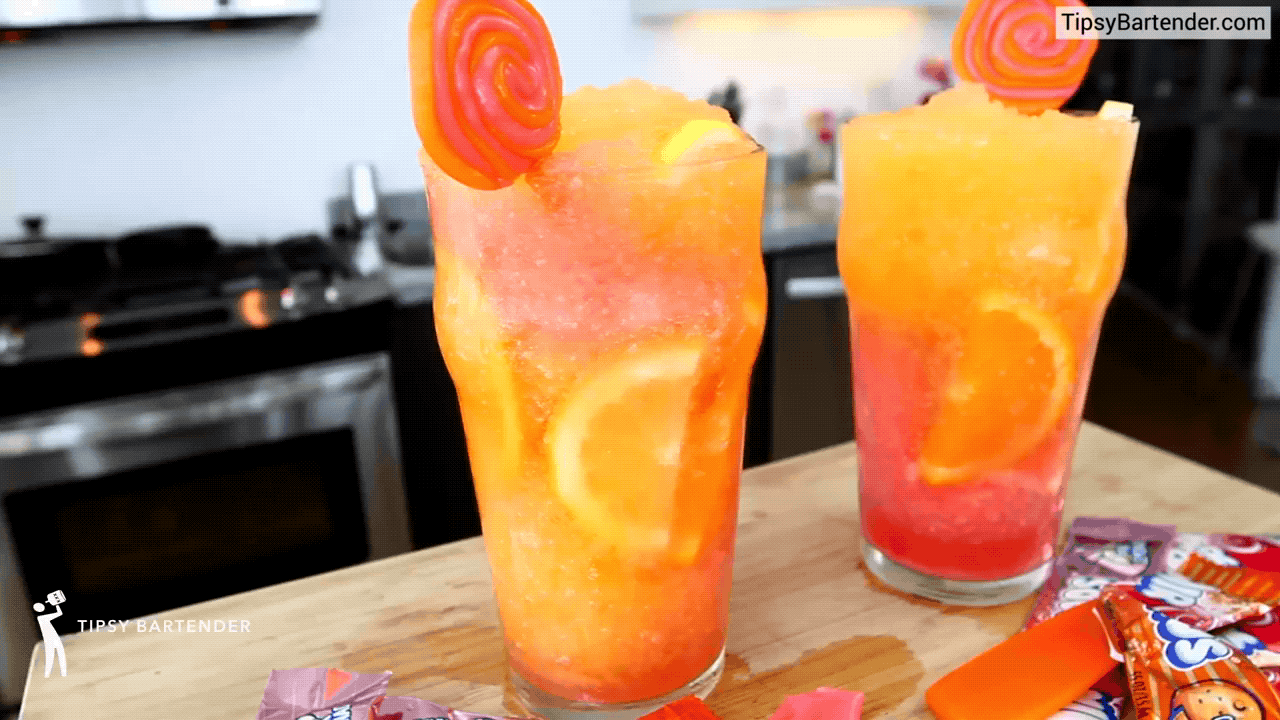 See recipe. 
7. M&M Delight 
We're not saying the M&M Delight is so damn delicious it needs to be regulated by the government, but with vanilla ice cream, M&Ms, chocolate syrup, and whipped cream, you at least need to be aware of the kind of explosive deliciousness you're dealing with here.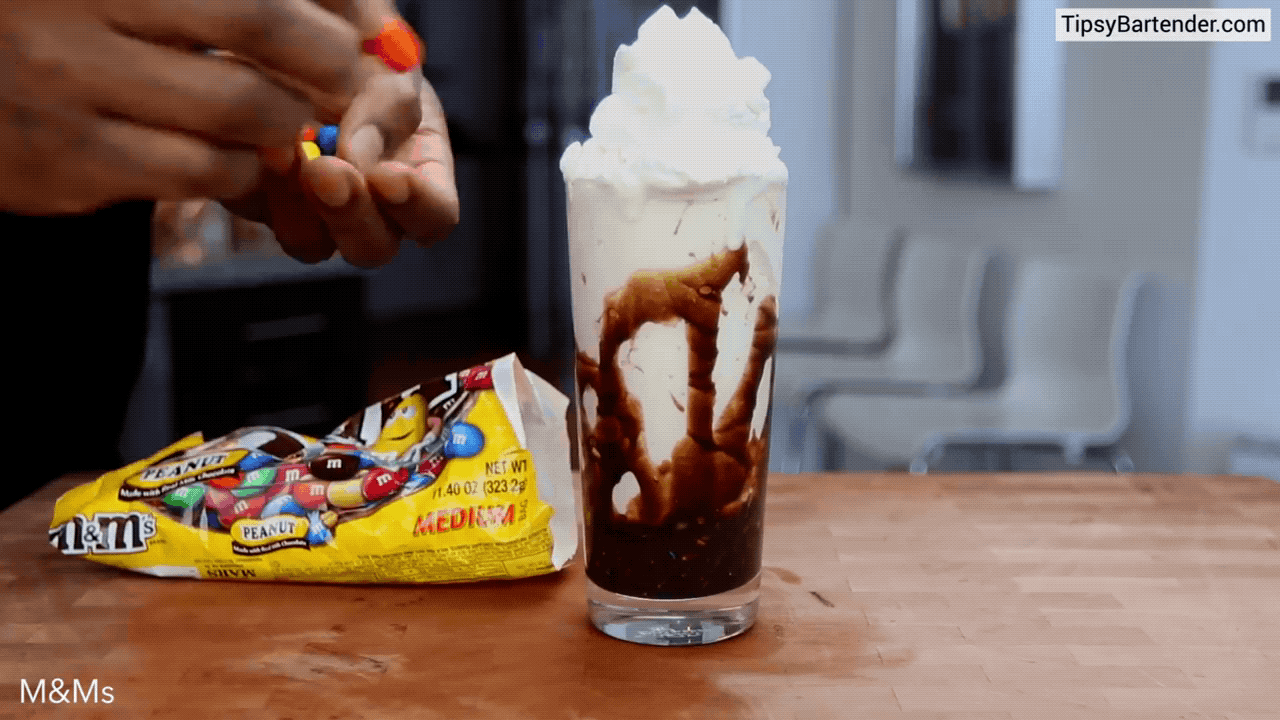 See recipe. 
8. Smirnoff Ice Skittles Bombs 
Colors, people! Endless colors! That's what you get with Smirnoff Ice Skittles Bombs. Oh, also you get beautiful drinks that are easy to make and guaranteed to let you have a little taste of the tipsy rainbow.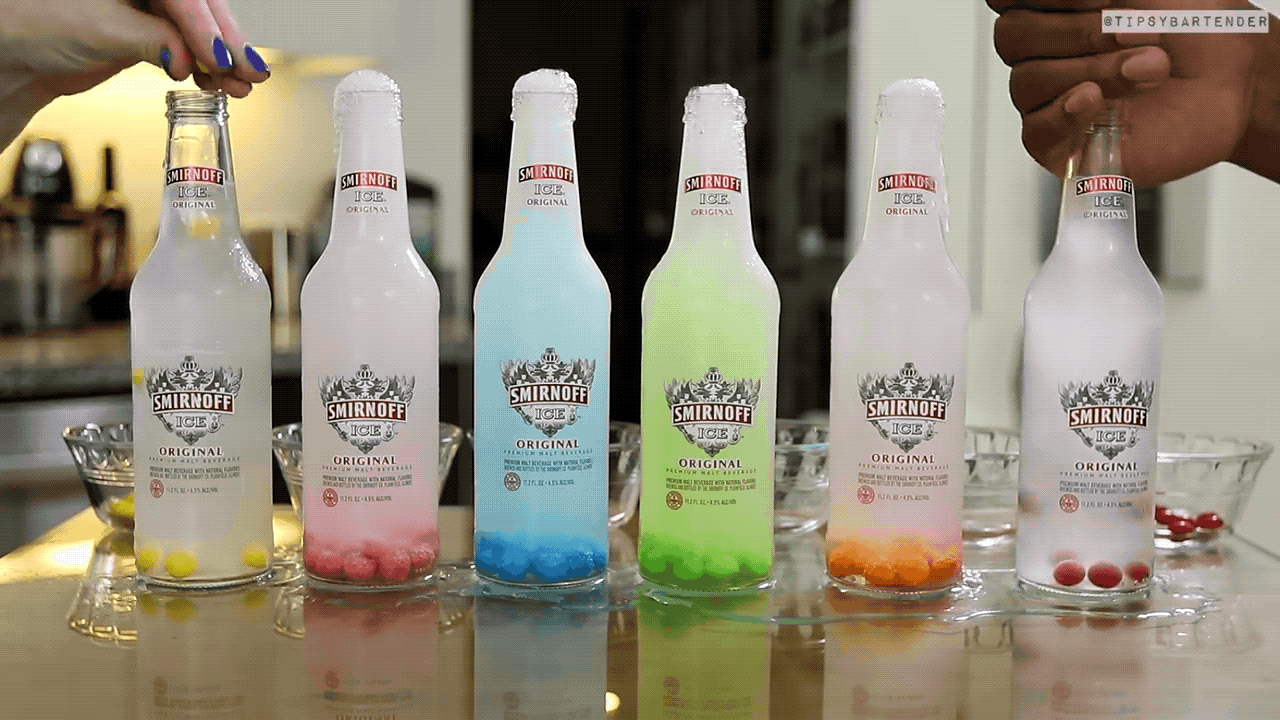 See recipe. 
9. Vodka Marshmallow Pops 
Finally we have Vodka Marshmallow Pops, which are the perfect little pre-gaming treats if you and your friends like marshmallows, vodka, or sucking super tasty things off of sticks. And don't you dare lie — everybody loves doing that.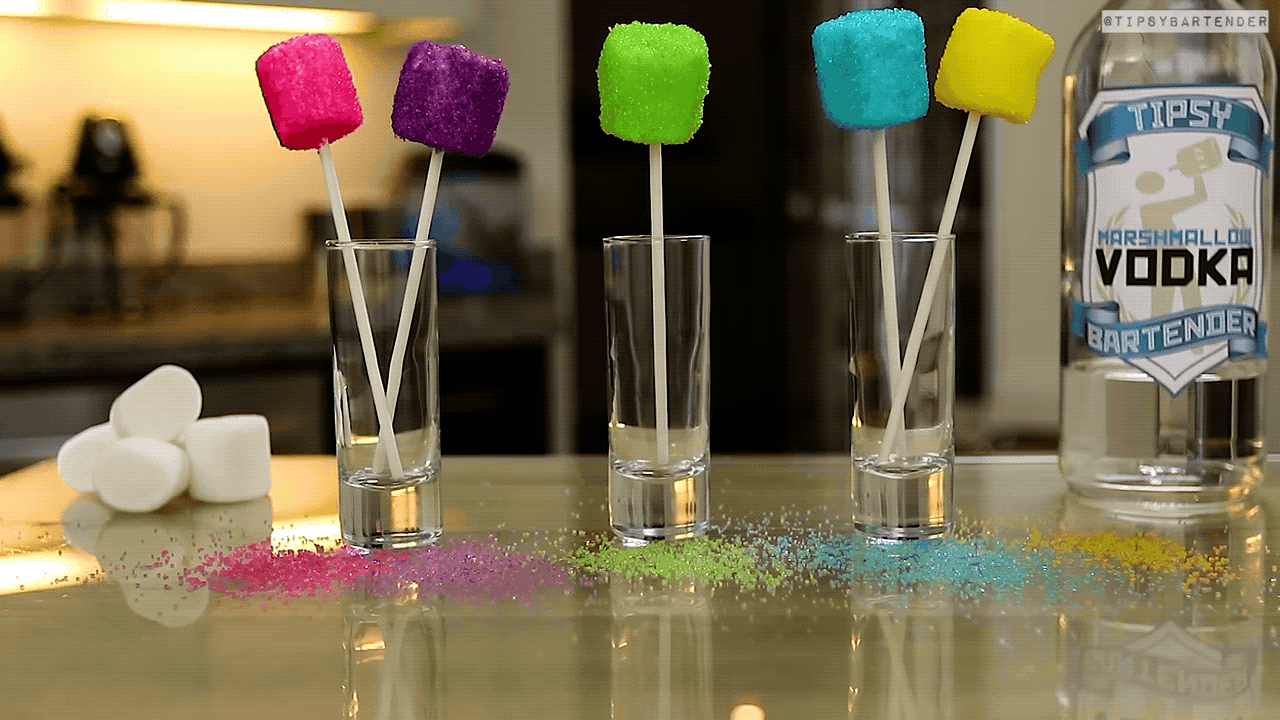 See recipe. 
Delicious candy people, how do you feel about these boozy treats? Is there anything super sweet you want to see us make, or do you just want to complain more about how we're scheming to give you diabetes? Let us know in the comments!