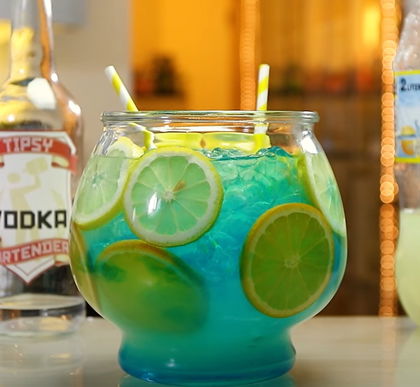 Cocktailgate! The Best Tailgate Cocktails: Ideas for Drinks to Bring Your Friends Before the Next Football Game
Are you ready for some tailgating?
It's football season. The weather is turning colder. The leaves are changing color. The marching band is filling the air with melodious tunes. The pageantry is out of sight. The only thing left before kickoff is the tailgating. You've got your grills going and the smell of meats and other delicious cooking fills the parking lot. The only thing missing is the perfect drink to go with this atmosphere.
The first thing you'll need to decide is how much prep you want to do at the back of your car. Can you put your drink together there? Or do you need to prepare a big batch ahead of time and transport it to your parking lot gathering? Good thing for you that our list at Tipsy Bartender has some elements of all of these.
On our list, you'll find:
Pitcher cocktails that only require a few ingredients and can be made ahead of time
Single-serve option for those who like to keep things simple or don't want to share
And for the truly adventurous tailgater, we've got a recipe that will let you infuse your own alcohol with some pre-game excitement.
So get ready for kickoff with these tasty tailgate drinks: